DOWNLOAD APPLICATION:  Membership Application
MEMBERSHIP: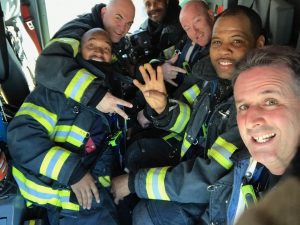 The Unexcelled Fire Company welcomes you to our membership page.  Becoming a firefighter is honorable and rewarding.  As firefighters, it is our job to assist our neighbors, visitors and all people during their time of need.
We expect our members to bring something to the fire company – skills, enthusiasm, positive attitude, desire to be a part of a team.
Our primary job is to respond to fires and emergencies.  In addition, we attend fire and rescue training drills, maintain our firehouse and fire trucks, hold fundraisers, and attend community events and support our town.
MEMBERSHIP – Primary Function:
As a member of the Unexcelled Fire Company, your primary function is to respond to fire and emergency calls.  We expect all members to work within the framework and team concept that has been established.
Response to fire and emergency calls
Participate in our "duty crew", which includes being available two nights a week for overnight responses.  *You do not have to stay at the firehouse for duty crew.
Attend training drills that provide vital firefighting and rescue skills.
MEMBERSHIP – Secondary Function: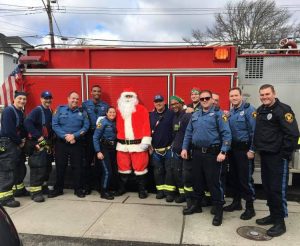 As a member of the Unexcelled Fire Company, you are responsible to participate and be an active member of the organization.  Secondary functions include, but are not limited to:
Company participation, Social gatherings (pizza night, etc.), Work Parties, Fire Prevention, Community Service
Fund Raising
Participation on Company Committees
Voluntary Details
FIRE CALLS:
As a "NEW MEMBER", it is your responsibility to be active, be alert, ask questions, observe and LEARN.  Be assertive, be willing to help and get involved.   Also, you are responsible to maintain an "active" percentage / attendance at fire calls.
DUTY CREW: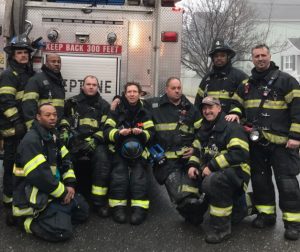 Obviously we want members to respond to all calls, but during the overnight hours, a duty crew ensures that we will be responding to all calls that we are dispatched on.
Each member is responsible to be available two nights per week to respond to fire calls between 10pm and 6pm.
You may choose which night(s) suite your schedule.
If you need to switch a night or have someone cover your duty crew, it is your responsibility to find a replacement.
Members are not required to stay overnight at the firehouse for duty crew.
TRAINING / DRILLS:
Attendance at drill is a very important part of membership.  Drills are held on the third and fourth Monday of each month.  In addition to the two "scheduled" drills, we may hold additional training drills.
APPLICATIONS:
Membership applications are available to download or may be picked up at the firehouse.
Download version:  Membership Application
Pick-Up: Schedule by contacting Info@UnexcelledFire.com