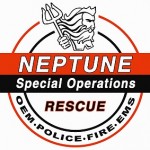 The Neptune Township Special Operations Unit began in 2009 and was placed "in service" in August of 2011.  It has the designation of Station 34-8.
Follow Neptune Special Ops on Facebook!
The unit was created for response to an emergency or disaster situation that requires specialized equipment and/or training in rescue operations that are not currently provided by and other emergency response in Neptune Township.
The Special Operations Unit is consistent with Homeland Security Presidential Directive (HSPD)-5 and the National Response Framework (NRF), and implements strategies to ensure a unified approach to all mitigation, preparedness, response and recovery activities carried out by the Neptune Office of Emergency Management.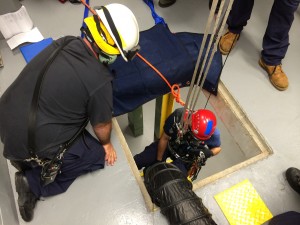 The primary services that the team provides include Confined Space Rescue, Structural Collapse and Compromised Buildings, Search and Rescue, Rope Rescue, Hazardous Materials, Medical Monitoring and Rehab and Incident Command Management.
The Special Operations Units is comprised of members of Unexcelled Fire Company, Neptune Office of Emergency Management, Neptune Emergency Medical Services, Neptune Fire Department Career Division, Shark River Hills Fire Company and Neptune Police Department.
The unit is also recognized by the Monmouth County Fire Marshal's Office and is available to respond County-wide for emergencies.
For additional information on the Neptune Special Operations Team, please contact srowe@neptunetownship.org or call (732) 988-5200 x242